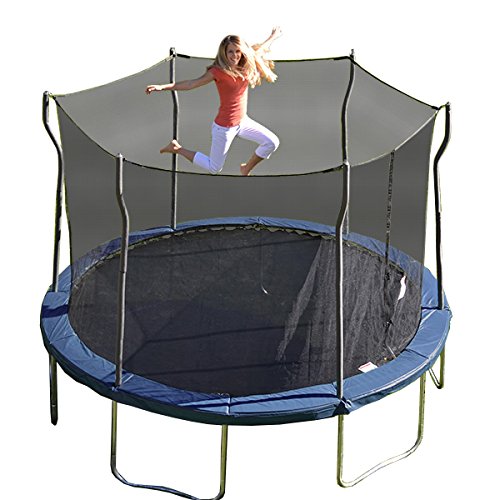 1
Perfect fit for backyards and for parties
2
A heavy duty, durable, long lasting frame made of steel
3
12 foot diameter trampoline
4
Safety net enclosure included
12 Foot Propel Trampoline with Enclosure
Want an extreme trampoline in the comfort and convenience of your own backyard? Maybe you're tired of your children begging you to take them to the trampoline park week after week— not to mention the toll those trampoline parks can take on your finances. Or maybe you want an alternative activity that your kid can do besides watching television or playing video games. Well now you can have one with the Propel 12 foot trampoline with enclosure. However, this trampoline is ideal for the whole family— not just the kids.
Propel trampolines are one of the safest and bounciest trampolines available. They are made with Ultra-smooth bounce technology and contain an Impact-Absorbent Enclosure System to provide your family with a very safe but fun bounce. Each propel trampoline also comes equipped with the Sure Lock Safety Pad and advanced T-Bracket Technologies for extra safety measures.
Actual color varies.