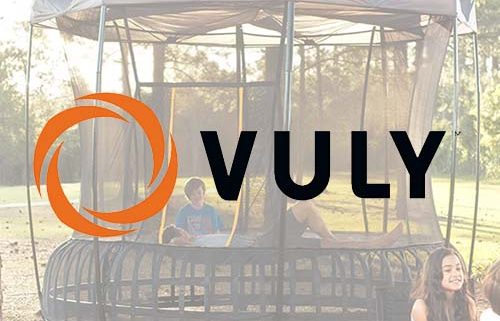 Vuly, truly the coolest trampoline company on the planet. The company has reinvented the trampoline, making it safer while making it look AMAZING. We also offer a selection of accessories to make your trampoline all the more fun.
AirTrampolines carries both of Vuly's U.S. trampoline models. The Vuly 2 comes in 8 foot, 10 foot, 12 foot, and 14 foot versions. It is the old-school backyard trampoline reinvented with sleeker curves, better safety features, and a more fun bounce surface.
The Vuly Thunder, which comes in a 10 foot, 12 foot, and 14 foot model, is an out-of-the-box take on the trampoline that throws the coil spring concept right out the window and starts over with something better.
AirTrampolines also offers Vuly design accessories such as their Vuly Skate Deck and their super fun basketball hoop set. We also carry ladders and anchor kits. Come check these awesome trampolines and accessories today.
Display 15 Products per page