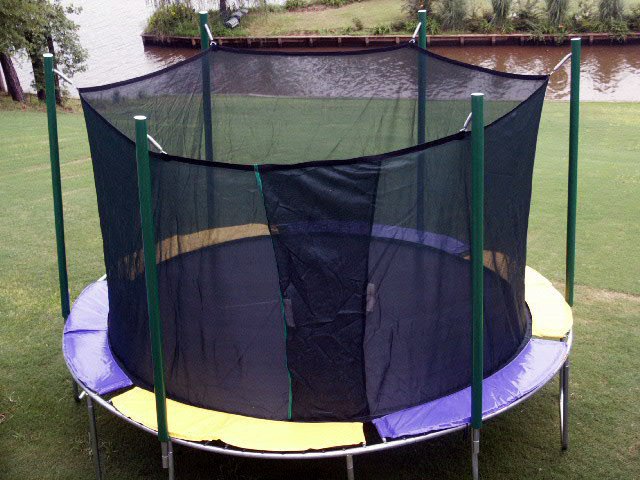 1
Safety Pad is available in Green, Purple, Yellow, or all Three Colors
4
Safety enclosure included
Magic Circle 12 Foot Round Trampoline with Enclosure
Made in the USA! Comes with a 10 year warranty on the frame, and five years on the jumping surface, mat, cage, and springs.
Do you want everyone to be able to jump on the trampoline at once? Do you want a trampoline that you can set up quickly with no maintenance? A trampoline that is very safe for your family and children? Well now you can! The Magic Circle trampolines are known to be the sturdiest of ALL trampolines available. It is very heavy duty and can hold up to 450 lbs! This weight limit far exceeds the weight limit of all other trampolines.
If' you're looking for a rock solid trampoline. If safety, durability, and stability are your top priorities. A Magic Circle is the trampoline for you!