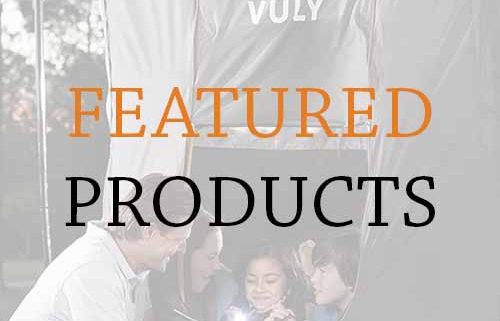 AirTrampolines featured products. This category includes products we think you'll love. For instance, our feature products section currently includes the top selling Vuly Thunder XL trampoline.
It also includes a variety of unique accessories such as Propel Trampolines Tent Clubhouse. A fun addition to your backyard trampoline that makes that night sleeping out on the trampoline extra fun.
The feature products section also includes our deals of the day – amazing deals on select trampolines and trampoline accessories.
Display 15 Products per page