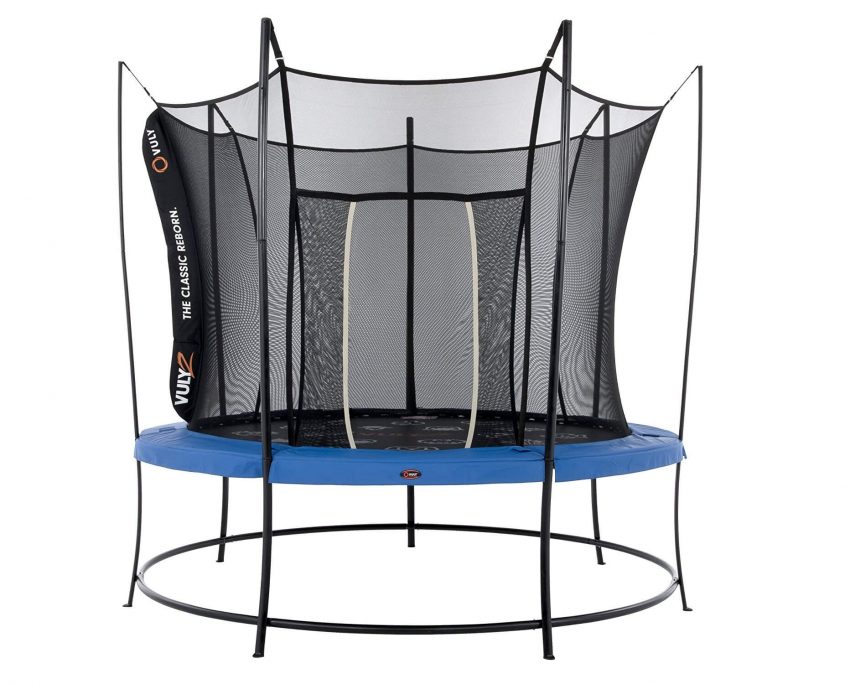 1
Crash-proof, safety enclosure
2
Two ring, click-together solid frame
3
Vuly HexVex™ game mat for imaginative play and endless fun
4
Reversible, weather-resistant, and spring-covering protective pad
Vuly 2 14ft Trampoline – SW Idaho Only
$300 LESS THAN AMAZON PLUS FREE NEXT-DAY DELIVERY TO SOUTHWEST IDAHO*
The Vuly 2 Trampoline offers superior safety and a fantastic bounce at an affordable price. It's 'Goldilocks' safety net guides you to the center of the trampoline, thus absorbing the impact of your bounces and reducing chance of injury. With a durable, easy to assemble frame and well-designed enclosure, the Vuly 2 is built to last.
You no longer need to cut pool noodles to cover those dangerous trampoline coils! Vuly 2's soft protective pads and tightly woven safety enclosure prevent its users from landing on the coil springs and give the jump a sleek, attractive look. Plus it's fun! With one of the industry's best rebounds, the Vuly 2 is sure to provide hours of endless fun and exercise.
The Vuly 2 comes in various sizes, including this 14ft jump.
* Excludes weekends. Order must be made by 3pm for delivery the next day. Valid in Treasure Valley area only. This product/offer not available in any other locations.